How much salt is too much?
There are about 15,000 tonnes of road salt in Lake Muskoka, according to members of Friends of the Muskoka Watershed.
The group has been measuring the increased levels of sodium chloride in the region's waterways. The lakes with the most salt are all located near major winter-maintained highways in Muskoka.
"The Friends of the Muskoka Watershed has identified road salt as our second most widespread issue that should be dealt with after calcium declines," said past chair Dr. Norman Yan.
A safe level of sodium chloride for Muskoka-type lakes with their soft, nutrient poor waters is 10 mg/L of sodium chloride, he explained.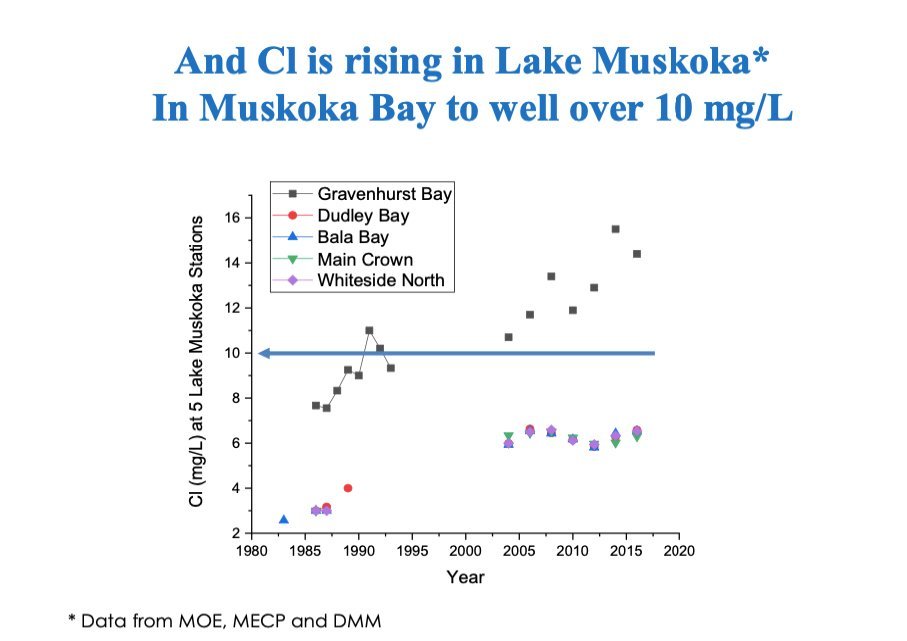 Sodium chloride levels in about 20 per cent of Muskoka lakes are high enough that lake biota may be affected.
The damage goes beyond the lakes, though. Road salt damages the health of soil and trees, air quality, infrastructure, buildings, vehicles, people's clothing and pets.
Aquatic scientist Dr. Neil Hutchinson is monitoring chloride levels from natural and urban areas of Gravenhurst. He explained the parking lots and roads in eastern Gravenhurst are draining into a wetland that drains under Highway 11 and into Jevins Lake, resulting in the highest level of chloride in all of Muskoka's lakes.
He has been measuring how the levels of conductivity (how many ions — mostly chloride — in the water), shoot up every time there is a new application of road salt. The conductivity can be related to the actual amount of chloride in the water.
With climate change comes more frequent freeze-thaw cycles and more lake effect snow, which means people will apply more road salt due to more dangerous driving conditions, he explained.
So, what are the solutions?
Reducing the amount of road salt used on Muskoka's roads will make a big difference in a short amount of time because chloride moves through systems quickly, said Yan.
"We've got to come up with different materials that can be used that will also help reduce the amount," said Friends of Muskoka Watershed project co-ordinator, Tim Kearney.
Brine is still a salt solution, consisting of granular salt dissolved in water, but it sticks to roads better and has a more direct impact where it is needed, which means less is required, Yan explained.
Ryerson University has reduced its salt use by half by switching to brine.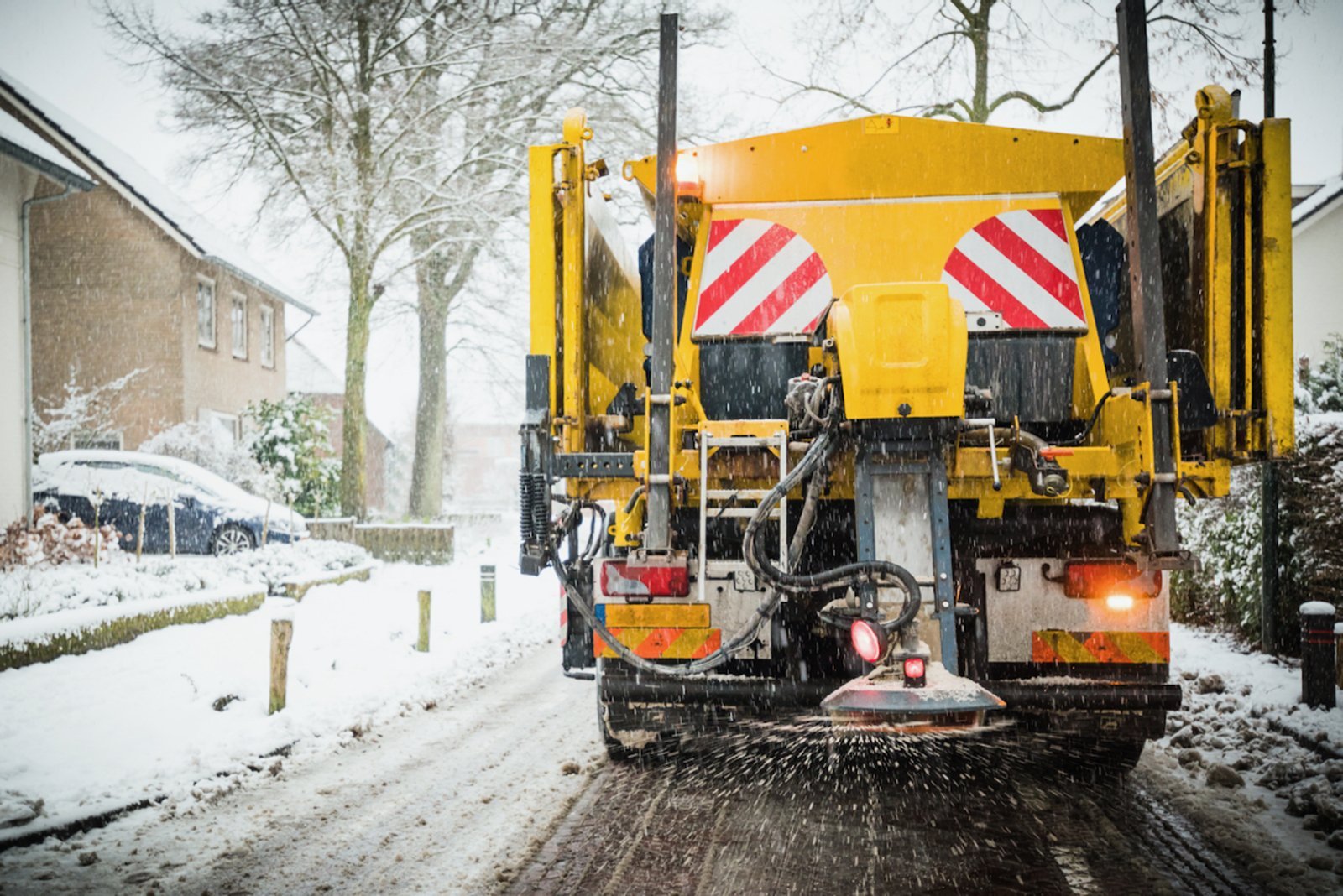 In 2018, the District of Muskoka created a road salt working committee "to identify and support strategies that can reduce the environmental impacts of road salt to surface water, groundwater, forests, vegetation, and municipal infrastructure," said district communications officer Molly Ross.
The district uses a variety of salt, salt and sand mixtures, or only sand. The type of material used and application techniques are based on factors like temperature, weather conditions, traffic volumes and speed limits.
While committee members have not met since the COVID-19 pandemic, the district and Muskoka Watershed Council have continued taking action, including giving road salt reduction presentations to lake associations and training district road and facility staff in Smart About Salt and Good Roads programs, said Ross.
The most recent pilot study report was presented to council in April 2021. It says in 2019-20, the district used 5,596 tonnes of road salt at a cost of $447,000, down from previous years. The study showed that pre-treated and pre-wet salt stays in the centre of the road longer, thus reducing the amount required.
Friends of the Muskoka Watershed encourages people to reduce their salt use, use brine or other materials, spend more time shovelling and sanding areas, reduce their driving speed and wear proper winter footwear.
"Every spring, when the snow melts and everything gets swept up, the problem is still there and it's still doing damage. Until we decide that we're going to come up with an example of how to try and fix it ... then it's going to only get worse," said Kearney.